Price Your Vehicle with The Price-X.com
Now through PriceX knowing value of your vehicle has become easier.
August 18, 2022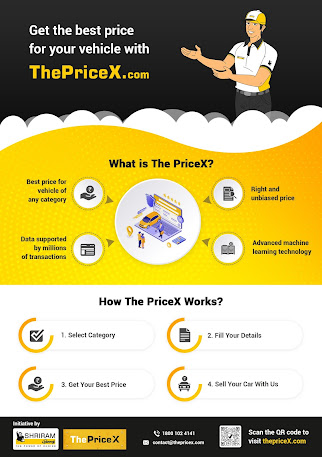 Want to know the value of your vehicle?
We're giving customers access to PAN India used vehicle price database with our upcoming pricing tool
The PriceX
This tool is designed to help individuals and businesses quickly search vehicle values by make, model, year and state.
By providing access to up-to-date prices from our PAN India Automalls.
The Price X Asset Valuator features include:
Available online, all the time & mobile friendly
Search vehicle values by make, model, year, meter and additional parameters.
Filter search results and research price variances by region and utilization.
To know more Register Now (thepricex.com)